System Composition
Fh-96 UAV system consists of aircraft sub-system, measurement control and information transmission, transmission sub-system, task payload sub-system, command and information sub-system, launch and recovery sub-system and integrated support sub-system.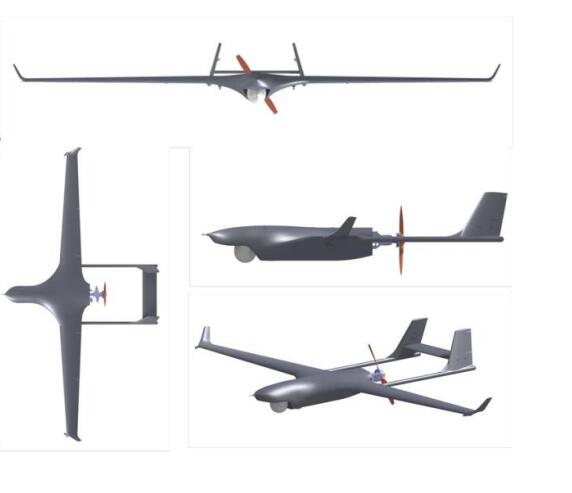 Product Introduction
The system adopts ejection take-off and skyhook recovery, which can realize zero-length launching. It can be used in narrow and rugged space, such as islands, reefs and warship; It can take off and recover in high-temperature environment; It can accompany combat forces, and also independently perform reconnaissance and surveillance tasks.
Technical Specification
√Max. take-off weight: 35kg
√Max. flight speed: 120km/h
√Radius: 100km
√Endurance: 15h/
√Ceiling: 4000m
√ Take-off/Recovery mode: Ejection/Skyhook or gliding
Product Features
Fully-autonomous, semi-autonomous and manual-control functions
Redundant design of navigation equipment
Flight control management has the ability of fault detection and isolation
Command control and information processing system adopts portable design form