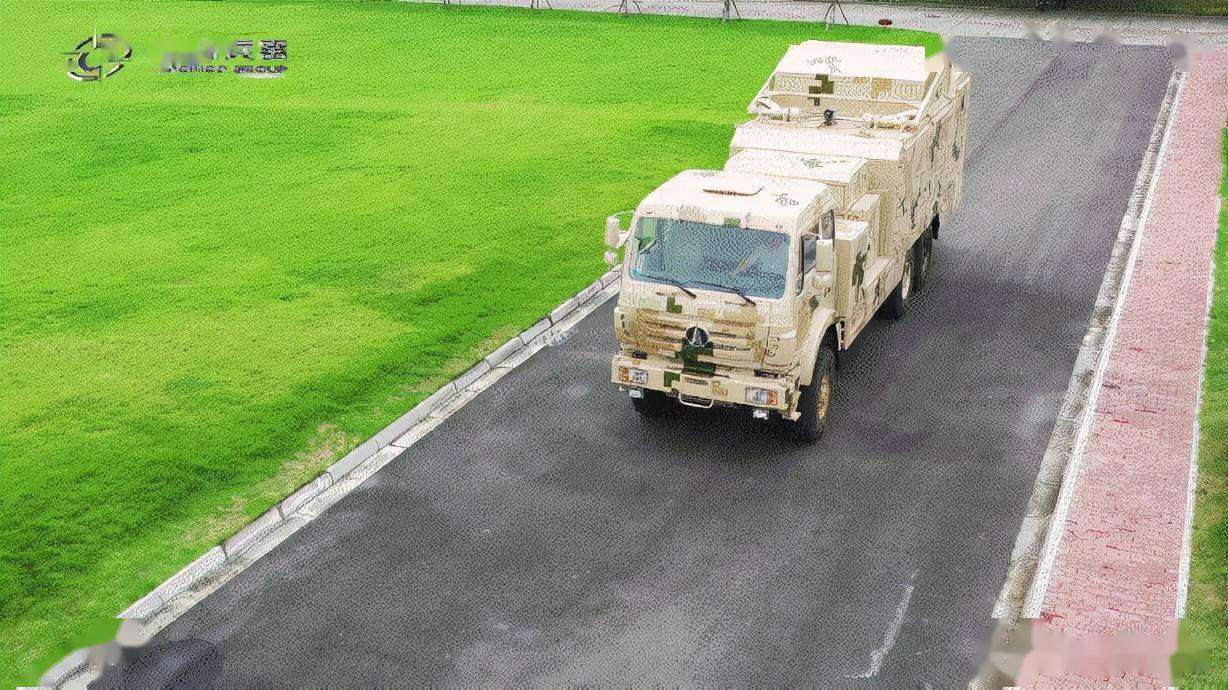 OW5 Laser Weapon System
The OW5 laser weapon system demonstrated by China is as close as it can get to actual combat deployment capability. The OW5 laser weapon system is mounted on a domestic 6X6 heavy truck chassis and is mainly targeted at low, small and slow targets similar to drones. From the publicity video released, THE OW5 laser weapon system is highly integrated, and its laser transmitter is received in the carriage. When fighting, the protective cover above the carriage is opened, and the laser transmitter is lifted out of the carriage by the hydraulic system. And its laser transmitter is equipped with pitch and rotation servo mechanism, with omnidirectional transmission capability. It is also equipped with optical targeting devices and fire-control radar next to the laser launcher, indicating that the fire-control principle is likely to be similar to the close-in system.
The OW5 laser weapon system is divided into three parts. The launcher and landing system are deployed in the middle of the car. There is a separate device in the front of the car, which looks very much like a battery, and a glass door in the back of the car, which is most likely the command firing room. OW5 laser weapon system has mobile launch capability, indicating that the weapon system is very likely to have independent energy supply and command capability, without additional power generation vehicle and launch command vehicle, with very high integration and basic actual combat capability.
The OW5 laser weapon system is highly integrated and has the ability to shoot on the move. It can be used as a field with air defense and has actual combat capability.
OW5 laser weapon system and anti uav equipment together constitute the anti uav system