AV500 Unmanned helicopter is developed by CHRDI and produced by CAIC. AV-500 based on the experience gained from U8E Unmanned helicopter.
The official WeChat public account of the Aviation Industry Corporation of China (AVIC) recently revealed that its AV500 unmanned helicopter (as shown above) performed well in a recent military exercise of the Chinese People's Liberation Army (PLA).The results showed that the air-defense penetration combat capability of the AV500 lived up to expectations, successfully completing the air defense penetration exercise.
The AV500 unmanned helicopter is reportedly a mature, light unmanned helicopter with a wide range of quasi-military and civilian benefits.
Some analysts believe that the AV500's main performance is comparable to that of the famous US Fire Scout unmanned helicopter MQ-8.
Extensive uses
Air Force expert Fu Qianshao said that the development prospects for unmanned helicopters are much brighter with their wide range of uses. For example, the AV500 with a maximum takeoff weight of 500kg has a payload of 190kg, while current anti-tank missiles weigh dozens of kilograms each, so the AV500 is able to simultaneously carry out reconnaissance and assault tasks.
"Based on the general model, the AV500 can also be developed into a maritime version that meets the Navy's shipboard demands. If the armored units of the Army are heavily equipped with such drones that can be released into the air at any time, the armored forces would be able to 'see' even farther and also be able to conduct joint operations with ground forces. Furthermore, the Air Force can equip its relevant rescue forces with such unmanned helicopters," Fu added.
Fu believed that, starting with suitable usage of the AV500 unmanned helicopter at its present level, Chinese aviation industries can continue to develop unmanned helicopters of a thousand kilograms and even several kilograms.
Fu also believed that in the future, China can develop even larger unmanned transport helicopters. At the same time, after being verified, the technologies adopted on unmanned helicopters can also be applied to the field of manned helicopters.
Specifications
The airframe measures 7.2 meters/23.6 feet long, 2.3 meters/7.5 feet high and 1.6 meters/5.2 feet wide and its maximum takeoff weight has been reduced from 470 kg/1,036 pounds to 450 kg/992 pounds based on the latest specifications. The UAV has a maximum speed of 170 km/h, and a combat radius of 200 km. It made its first flight last month.
Weight (kg): 480 – 500
Payload (kg): 140
Ceiling (km): 3.5
Endurance (hr): 6
Cruise speed (km): 160
Max speed (km): 180
Control radius (km): 150
Pictures - Videos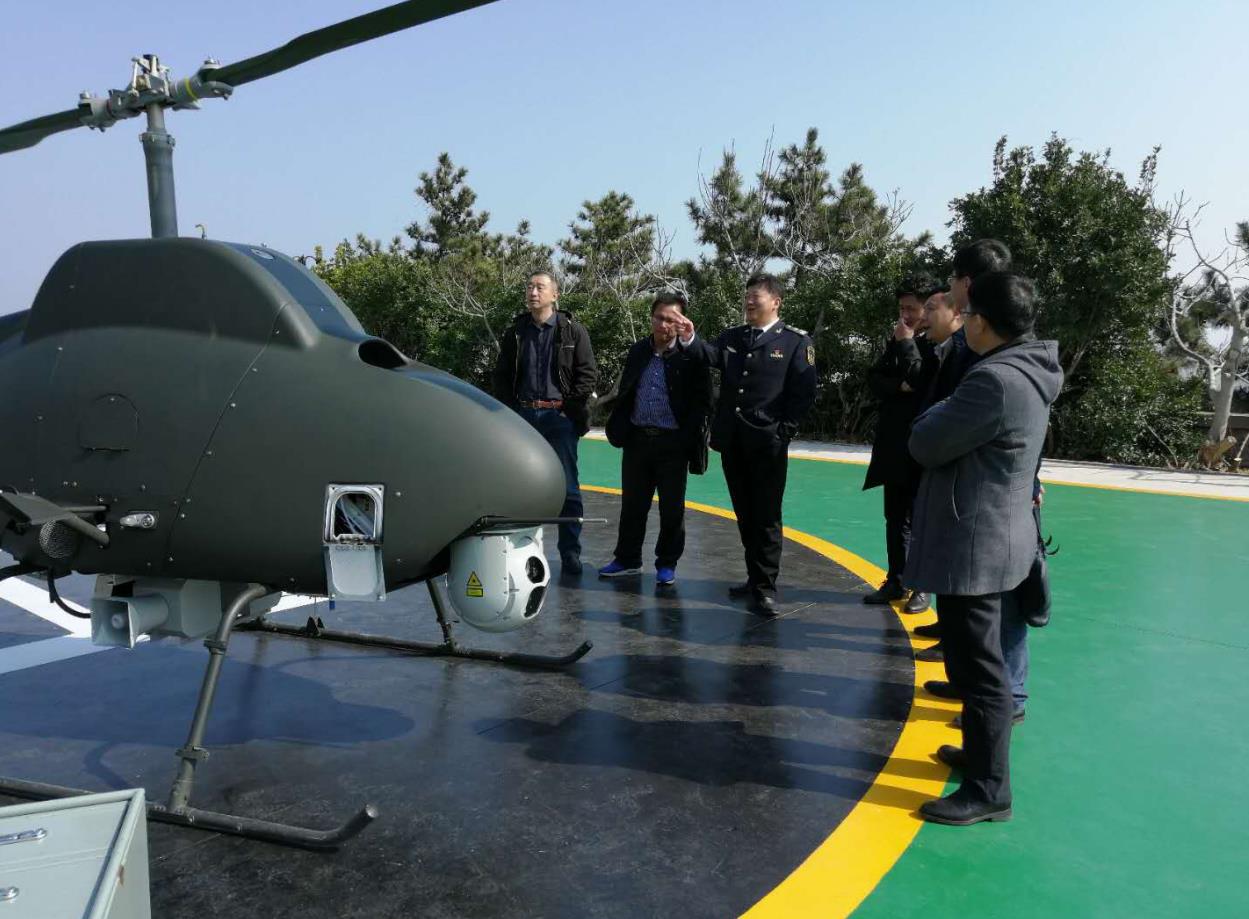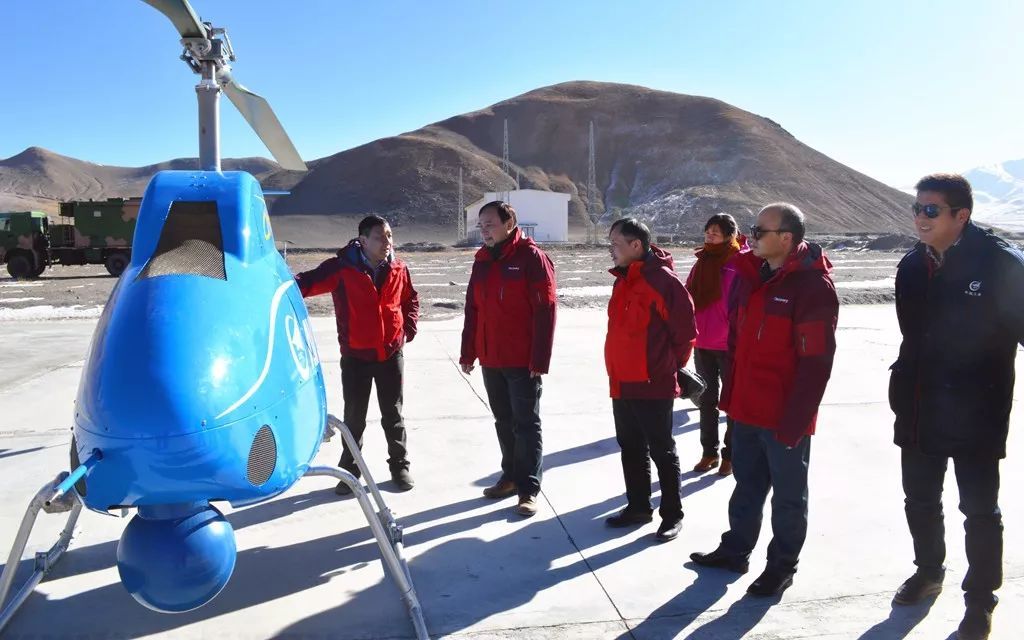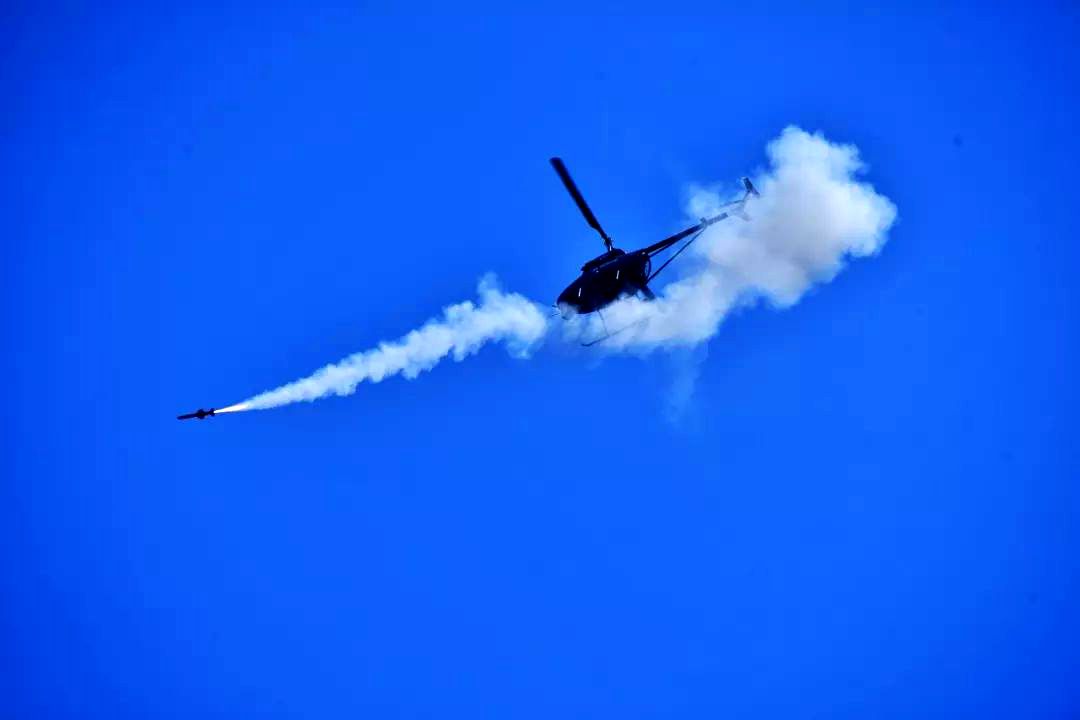 AV500 Unmanned helicopter
News
China's AV500 Unmanned Helicopter Completes First Night ...
Defenseworld.net-2019年6月21日
China's AV500 unmanned helicopter developed by Aviation Industry Corporation of China (AVIC) has completed its first night night operation ...
China successfully tests unmanned helicopter: report
China: चीन ने टेस्ट किया मानवरहित हेलिकॉप्टर ...
दैनिक जागरण-2019年6月21日
एवी 500 (AV500) मानवरहित हेलिकॉप्टर ने दक्षिण चीन के हैनान प्रांत के समुद्री इलाके में आधी रात को इसका
Chinese top unmanned chopper completes night drills ...
Global Times-2019年6月20日
China's top unmanned helicopter, the AV500, has successfully conducted its first night operation under challenging conditions, demonstrating
Oddly shaped Chinese combat-ready helicopter drone ...
Global Times-2019年4月2日
The 1.87-meter long, 0.62-meter tall helicopter drone has a ... (AVIC) is also developing helicopter drones including the missile-carrying AV500 Unmanned Helicopter
100th Wing Loong armed reconnaissance drone to be ...
Global Times-2018年12月26日
The subsidiary, AVIC (Chengdu) Unmanned Aerial Vehicle System ... the Cloud Shadow high-altitude drone, the AV500 unmanned helicopter
China Exclusive: Chinese helicopters aim for the high plateau
Xinhua-2017年12月6日
The AV500W is the reconnaissance-and-strike variant of the AV500, ... a ceiling record for China's domestically-made unmanned helicopters b
Chinese AV500 Unmanned Attack Chopper Conducts Firing ...
Defenseworld.net-2017年11月23日
Chinese AV500W unmanned attack helicopter conducted firing tests at 4,300 meters altitude in Qinghai province on Nov 18, China Daily
Chinese unmanned helicopter makes ceiling record
China.org.cn-2017年11月1日
China's AV500 unmanned helicopter climbed to an altitude of 5,006 meters during a test trial, the maximum achieved by a domestically-made
Armed VTOL Machine at Helicopter Show In China
Aviation International News-2017年9月21日
The AV500W unmanned aerial vehicle (UAV) was unveiled at last year's ... The AV500 can also carry conventional bombs, as well as external
AV500 Unmanned Helicopter Joins PLA Military Exercise
The AV500 unmanned helicopter and its armed variant perform well on the plateau, boasting strong maneuverability, convenient deployment, superb reconnaissance and rapid response capabilities, and capable of accurately striking ground targets, such as light vehicles and personnel, making it especially suitable for operations in complex terrain like plateau
China's AV500 Unmanned Helicopter Completes First Night ...
According to the company, the AV500 unmanned helicopter is a light unmanned helicopter that can be equipped with laser-guided missiles and machine guns. Its maximum takeoff weight is 500kg